First Federal Bank

First Federal Bank has 17 banking locations. Their corporate headquarters address is listed as: 611 E College St in Dickson Tennessee.

Below you will find ratings, the closest First Federal Bank near you, reviews, First Federal Bank corporate information, directions, ABA routing numbers, First Federal Bank's corporate headquarters, complaints filed with the government and consumer boards, office hours, their phone number, online banking website, and branch locations.
---
First Federal Bank Corporate Headquarters Address:
First Federal Bank
611 E College St
Dickson, Tennessee 37055
Get mobile directions from current location:
or enter a starting address:
First Federal Bank Headquarters Phone Number:
(615) 446-2822
---
---
---
Skip to Ratings and Reviews
Not the First Federal Bank banking location you're looking for?
Find a First Federal Bank branch near you by entering the bank name
, your city and/or zip code below, and we will return any First Federal Bank bank branches in that location.
First Federal Bank Location Area Map



Monday
8:00 AM - 4:00 PM
Tuesday
8:00 AM - 4:00 PM
Wednesday
8:00 AM - 4:00 PM
Thursday
8:00 AM - 4:00 PM
Friday
8:00 AM - 6:00 PM
Saturday
8:00 AM - 1:00 PM
Sunday
Closed
Bank's Headquarters:
611 E College St
Dickson, Tennessee 37055
Became FDIC Insured:
10/16/1936
Corporate Website:
www.ffbtn.com
Last Structure Change:
08/31/2022
Bank Specialty/Focus:
Commercial Lending Specialization
Bank Holding Company:
SOUTHEASTERN BCORP INC
Parent FDIC Cert#:
NA - Not listed as a child of a larger bank.
Deposits Held Domestically:
$876,021
Additional Websites where they accept or solicit for deposits:
FDIC Supervisory Region:
Dallas
Federal Reserve District:
Dallas
FDIC Field Office:
Nashville
The ABA allows 2 lookups per day. You will have to agree to their terms and fill out their search box with the bank's name, city, and select the state and you should get their routing number(s) for that location.
---
If that sounds good just use this link:
First Federal Bank in Dickson, Tennessee
to get their routing number
---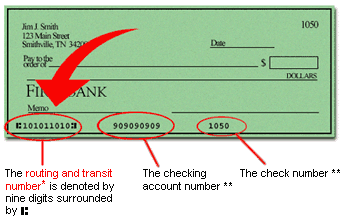 Average Customer Rating
0 out of 5 stars from 0 reviews.
29782-First Federal Bank
---
Reviews
We currently have no ratings or reviews for this bank location. If you have used their banking services in the past please consider leaving a review or rating for future vistors to this page - it is very much appreciated!

The following is a directory of all branch offices for First Federal Bank
Pages: 1
Pages: 1